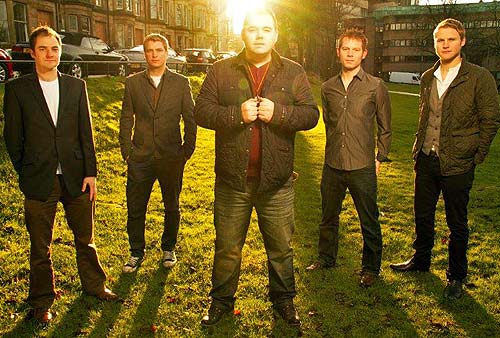 Posted: 20th February 2013
The Paul McKenna Band have released tour dates for this year, with their touring calendar beginning in mid-March 2013 and currently running to August 2013.
The band already have two albums on Greentrax - Stem The Tide and Between Two Worlds - with a new album to be released in June 2013 (currently being mixed and mastered).
This year the band will be visiting Belgium, Germany, Austria and the United States, as well as travelling within Scotland and England.
This will be the band's first trip out to Belgium and they are really looking forward to playing to brand new audiences out there. This tour will also include a trip to the German island of Norderney which is part of the East Frisian Islands at the north of the country.
For more information on venues and tickets, and the very latest dates, see tour dates at The Paul McKenna Band official website.
The band enjoyed success at the 2012 Scots Trad Music Awards, with Paul winning Scots Singer Of The Yearand fiddle player Mike Vass winning Composer Of The Year. The band were also nominated for Folk Band Of The Year, which was won by Breabach.