Auld Hat New Heids - Tour Dates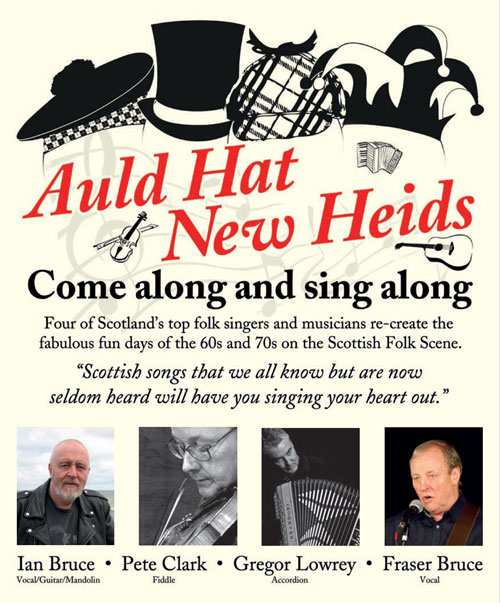 Posted: 25th July 2016
​Auld Hat New Heids - four of Scotland's top folk singers and musicians recreate the fabulous fun days of the 1960s and 70s on the Scottish Folk scene, with a tour during August and September 2016.
Come along and sing along!
"Scottish songs that we all know but are now seldom heard will have you singing your heart out…"
Ian Bruce (vocal, guitar, mandolin), Fraser Bruce (vocal), Pete Clark (fiddle) and Gregor Lowrey (accordion).