We accept PayPal and all major credit and debit cards.
2015 Christmas Special Offer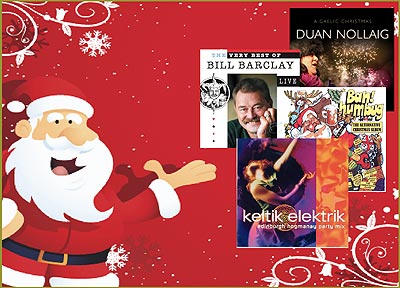 Offer ends January 4th 2016.
Free postage within UK, international postage charges apply.
Monthly Newsletter
enter your email address
---
New Releases
Categories
all titles listed by release date
full catalogue listed by category
view or download 2015 full colour catalogue pdf format, 2.8MB
view or download 2014 text catalogue pdf format, 431KB
Anxious to complete your album collections? We can now offer many deleted back catalogue titles again.
---
Latest News
see all news
---
Facebook
visit Greentrax on Facebook